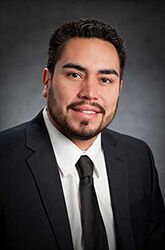 Javier Gonzalez
Partner/Executive Vice President of Sales
Javier has worked for Axis Insurance Services, LLC since early 2005 as a Professional and Management Liability insurance broker. As Executive Vice President of Sales, he is responsible for the overall direction and supervision of the company's sales force. Under his guidance, the company has achieved in excess of 30% annual growth.
Over the years, Javier has consistently demonstrated his ability to provide solutions for complex and hard-to-place risks. Clients trust him to dive head-on into their business operations, assess the potential risks and make appropriate changes to their insurance policies so they are well-protected. He also provides risk management and loss control seminars/webinars on many Professional and Management Liability insurance-related topics for his clients.
He was awarded the honor of being named a 40 Under 40 Broker Leader in the U.S. by Business Insurance in 2013. Reactions Magazine's December 2013/January 2014 edition listed Javier as one of the top 50 rising stars in the insurance industry. Axis Management Group Holdings, Inc. announced Javier as a partner in 2013.
Prior to joining the company, Javier worked for a financial services firm in Northern New Jersey administering private placements/IPO filings and related materials to be filed with the SEC.
Other Accomplishments:
National 40 Under 40 Broker Leader designated by Business Insurance
50 Rising Stars of the Insurance Industry – Reactions Magazine December 2013/January 2014 edition
3-time CLM (Claims Litigation & Management Alliance) professional liability panel speaker/participant
NAR Guest Speaker for Professional Liability
Professional Liability Underwriting Society Member
Professional liability expert witness
4-time million-dollar producer recipient
B.S. in Business Administration, Fordham University, NYC
3-Year Varsity Letterman, Fordham University Football
P&C Surplus Lines Licensed